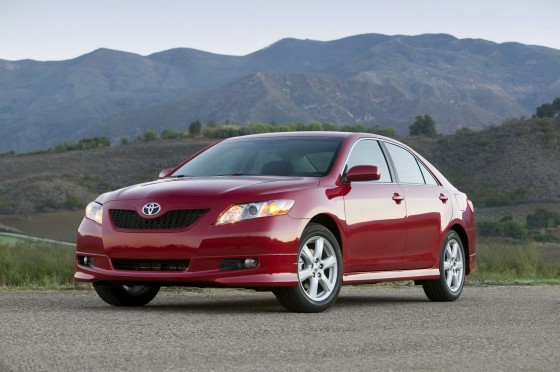 Toyota recalling approximately 681,500 Camry, Venza and Tacoma vehicles. The first safety recall involves 70,500 Camry sedans from 2009 and 116,000 Venza crossovers from 2009 to 2011 to replace a stop lamp switch. Toyota said that during installation of the contact-type stop lamp switch on one of the U.S assembly lines, silicon grease may have reached the inside of the switch and caused an increase in electrical resistance.

That in turn could trigger warning lamps on the instrument panel, prevent the vehicle from starting, or keep the shift lever from shifting out of the Park position. In some cases, the vehicle stop lamps may stop working. The Japanese carmaker said the fix will take approximately 30 minutes at its dealerships.
The second recall concerns around 495,000 Tacoma pickup trucks from 2005 to early 2009. In these vehicles, the cable in the steering wheel assembly may rub against the retainer and over time result in the loss of connectivity to the driver's air bag module. If this were to happen, the driver's air bag may be deactivated.
The company said it is working to obtain the necessary replacement parts and that it will notify owners in early April 2012 to schedule an appointment.Similar Posts: